Serving Southwest Ohio For Over 25 Years
Computer Service Now has been serving the local community for over 25 years with exceptional computer, networking, and IT services. There is no job too small or too big, and we can help make even what seems impossible - possible.
We help
raise your business

to the next level of service by offering IT business consulting that works for you learn more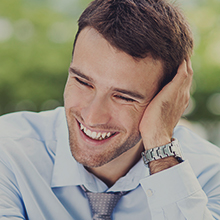 Succeed With Us!
We know every company has had poor IT companies. Unreturned phone calls, unresolved problems, and a general lack of knowledge are among the problems we hear about most often. We aim to be an elite service provider, providing you with service that other companies simply cannot match.

Let us help you streamline your IT endeavours, increase your
read more about us >>
Our Services
We are happy to assist in any IT related project, big or small. If you need a service we don't specifically list, please contact us. It is impossible to provide a truly comprehensive list of services we are able to offer.

Call us today at 877-422-1907
PC Problem Troubleshooting

Virus Removal

Malware Removal

Data Recovery

Hardware Upgrades

Software Installation

Peripherals Installation
Network Design

Network Installation

Wiring & Cabling Installation

Wireless Installations

Operating System Upgrades

Computer Saless

New Computer Installation & Setup
Data Removal / Drive Wiping

Data Backup Support & Setup

Cable Management

Security Camera Installation & Sales

B2B Computer Rentals

Exchange & Email Support

Remote Technical Support
Our work is dedicated to the keeping you up and running!
Use our time to
save your money

! learn more
Your team helped us solve some nagging computer problems that our previous IT company never could get fixed. Thanks!

Stephen R., Franklin, Ohio
Scott did a great job with our system upgrade and migration! I can't imagine how horrible it would have gone if we have decided to try and do it ourselves. I know going with CSN was the right decision.

Laura A., Miamisburg, Ohio
I am always amazed that you are able to fix so many of our problems remotely. It saves us so much time and I'm sure it costs us less than if you came on-site. We really appreciate it.

Matt K., Middletown, Ohio
You don't understand how much time your company has saved me! Some of the problems you fixed have been slowing me down for years. I'm not sure what I will do with all of my free time now!

Pam A., Middletown, Ohio
Thanks for the outstanding support this past year. You came up with solutions I'd have never dreamed of that I know saved us a lot of headache and money.

Ed P., Mason, Ohio
I'm glad our office manager suggested we try you, you are definitely leaps and bounds better than our previous computer company! It's nice to get things fixed the FIRST time I call!

Peter H., Monroe, Ohio
I just wanted to say how impressed I am with the way the upgrade of our systems went this past weekend. It was clear there was much planning and prep in this and the minimal down time was great. Thanks for all the hard work.

James B., Dayton, Ohio
I'll be honest, I really didn't think this project could be done and had many doubts with your proposal. But. I was wrong. This was cheap and quick and it works perfectly. Thanks for not letting me waste my money.

Leah D., West Chester, Ohio
Thanks for the fast support and help fixing out server. I was sure we'd lost all of our data. We'll be getting a backup system from you in the next few weeks!

Ashley T., Trenton, Ohio