IT Consulting
It's Not Just About Hardware

Understand The Business

We will work to understand your business, so that we can understand what your business truly needs from its network. This includes understanding the problems you face with your current infrastructure, as well as your goals and budget.

Develop A Plan

Once we have had a chance to understand what your business needs, we will work to develop a plan. This includes any computers, servers, and other devices we recommend to accomplish your goals, as well as software and best business practices to implement.

Present & Listen

We will present to your our best recommendation for your business, explain what we are recommending and why, and then, most importantly, we listen. We want to develop the best plan for your business, and if you are unsure that what we have proposed is truly the best plan, we want to discuss and improve until you are satisfied.

Execute

Once you have given us approval to proceed with your proposal, we will gather your equipment and set it up in our shop to ensure that there are no problems with the hardware. Typically, servers can be ready for install within a couple weeks of approval, computers and other devices take only a few days to prepare, and can often be expedited if you are in a hurry!

Monitor & Report

If you have elected to utilize one of our Managed Service Plans, we will monitor all of the devices and software included on your service plan, and will provide periodic reports on the health of your system. This enables us to prevent a lot of problems before they affect your business, and detect and fix problems remotely when they do arise. If you do not choose to utilize our monitoring services, don't fear, we offer hourly support at an hourly rate, and stand by all manufacturers warranties associated with our recommended equipment.
Why Choose Us?
Unmatched Customer Service
From weekend emergency service to just answering the phone when you call, we understand what is important to your business. We always strive to provide top notch customer service, from the very first time you reach out to us for help, to your business's most critical hour.

Decades of Experience, Locally Owned & Operated
We have provided computer equipment and service in Southwest Ohio, starting with computer rentals in 1987 and expanding to provide IT support to small and medium businesses in the area by 1991.

Always Developing
Technology is always improving, and we strive to keep up with it! We are always finding new ways to help small businesses use technology to their advantage, so if you're interested, please ask, we've probably done it!
Common Problems Addressed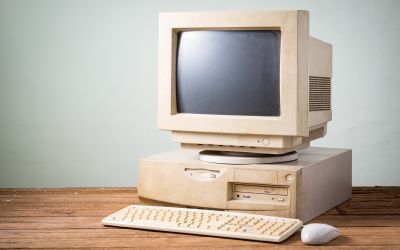 Just like humans, computers age and eventually come to a point at which they are no longer valuable to your business. Here at Computer Service Now, we can assist you with any aging computer problems your business has whether it involves maintenance, upgrades, or the replacement of your old equipment.

read more >>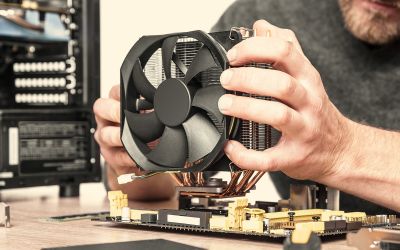 In 2020, Microsoft will officially stop supporting and creating security updates for Windows 7. To better protect your equipment, you'll need to either update your current system to Windows 10 or have our experts build you custom PCs with the components and specifications that are best suited to you and your business.

read more >>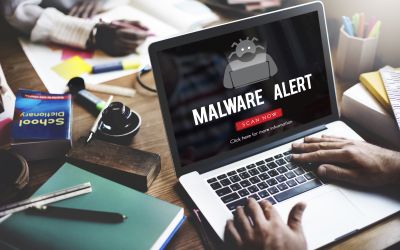 To best protect your businesses computer system from viruses and other malware, let our experts provide managed antivirus solutions that stop any cyber-attack. Without proper antivirus plans in place, your system is vulnerable to encounter a costly infection that could have been prevented in the first place.
read more >>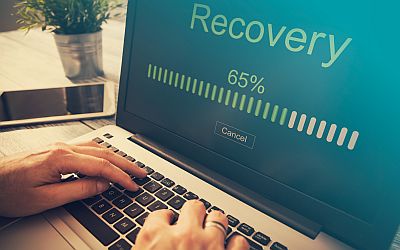 Does your business have a data backup or disater recovery plan in place? If not, we have the current and proper backup/disaster recovery solutions you need in order to protect your companies data and customer information. Additionally, we can send periodic status reports to ensure that the important protections for your IT infrastructure are working properly.

read more >>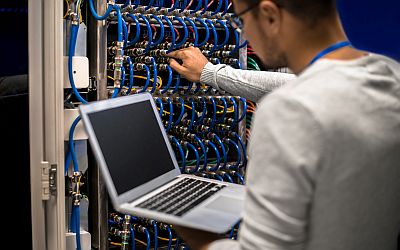 If you're needing some assistance with IT, our experts are here to help! With a free consultation from technicians who have more than 25 years of IT experience, we are a partner you can trust to always be ready to help and deliver great results.

read more >>
We're Not Just Computers & Servers
Other than servicing computers and servers, we also offer web services such as website design, software development, and much more. Our web services are great for building your brand recognition, online presence, and customer satisfaction.

learn more >>
If you're looking to protect and secure your office space, look no more because we also offer security cameras and access control systems! With installation from our security experts, your new system will give you the power to monitor any region of your site and only allow access to approved individuals into certain areas.

learn more >>
For your next conference, convention, or marketing event, let us provide you with affordable, high quality technology rentals ranging from laptops and tablets to AV and office equipment. Our rentals are available to rent daily, weekly, or monthly, and can be rented at any amount, no matter your location.
learn more >>