Where We Service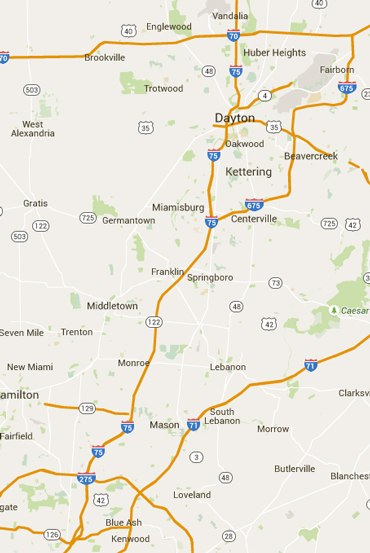 We Service Southwest, Ohio
Proudly located in Middletown, we are able to quickly service clients throughout all of Southwest, Ohio. We have clients as far as Tri-County, Blue Ash, Tipp City, and Springfield.
Remote Support
Often times we can remotely diagnose your computer problems and fix them without the need to ever come to your or you to us. If this service is feasible for you, then your location is irrelevant. We offer remote support to clients from all corners of the United States.
You Can Come To Us
If you want to save driving time or are in the area, you are more than welcome to stop by our shop and leave your equipment. We will fix it and can either deliver it to you or you can it pick up.
Top Service Locations
While we do service everywhere in Southwest, Ohio, there are some places we find ourselves more frequently!
Call Us Today - 513-422-1907